A petty criminal named Antoine (Peter Martell) is blamed for the murder of a prostitute who was killed at Madame Collette's exclusive whorehouse in Paris. He is sentenced to death by guillotine, and he swears revenge on everyone who helped convict him.

In Spanish
https://ok.ru/video/1300650658517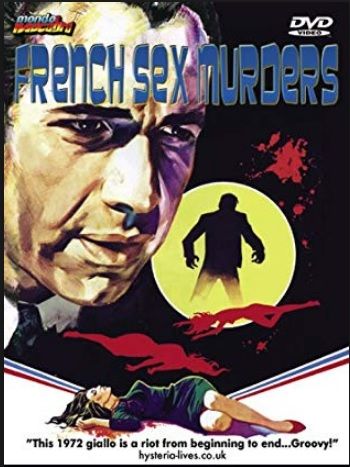 https://www.rottentomatoes.com/m/french_sex_murders/
A prostitute in a French brothel is murdered, the prime suspect is one of her regular clients, soon afterwards the witnesses that testified against the suspect are killed by an strange individual.
Director: Ferdinando Merighi (as F.L. Morris)
Writers: Paolo Daniele (story), Marius Mattei
Stars: Anita Ekberg, Rosalba Neri, Evelyne Kraft