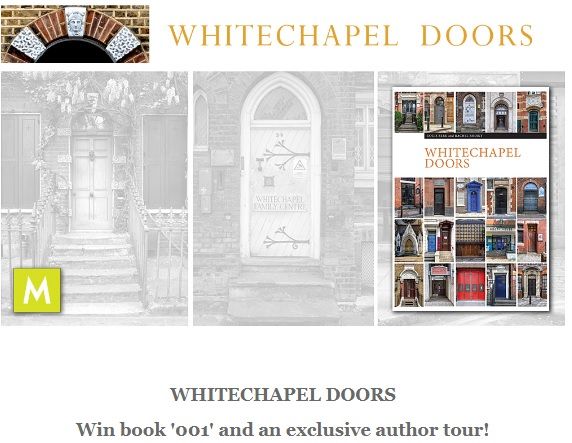 Dear Reader,
Pre-order WHITECHAPEL DOORS before Monday 18th March 2019 and win a chance to own book '001' from the limited edition first run - signed by both Louis Berk and Rachel Kolsky - as well as an exclusive personal tour of Whitechapel with Louis Berk. The owner of No. 001 will be decided by a draw before the first orders are despatched in April, 2019.
This offer also applies to all pre-orders received to date, but will close next Monday - so don't delay and you could be the owner of book '001'. Good luck!
Visit
www.WhitechapelDoors.com
to pre-order now.
Best wishes
Adam Wood
Mango Books
www.MangoBooks.co.uk