The Jack the Ripper Crime Conference team are pleased to present in Liverpool this September -
THE MAYBRICK WATCH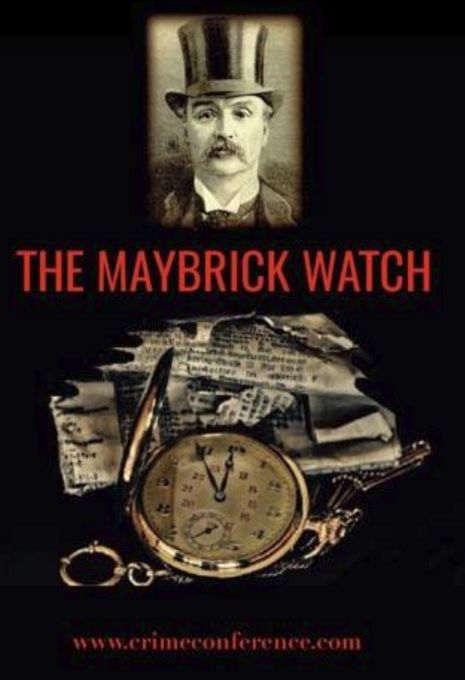 Is this the watch of Jack the Ripper ?
Most true crime enthusiasts and Ripperologists are all too familiar with story of the Jack the Ripper Diary, reportedly written by Liverpool Cotton merchant James Maybrick.
The Diary was unearthed in 1992 and for the last 25 years has been the subject of fierce debate.
However, often over looked, is a far more intriguing and puzzling story of the James Maybrick watch.
Discovered in Liverpool soon after the diary came to light, it bears the scratched initials of five Ripper victims as well as the words, "I am Jack" and "J Maybrick" across its centre.
Did this watch come from Battlecrease house at the same time as the Diary ?
The watch's owner, Albert Johnson had it analysed by the University of Manchester, whose results appear to offer some encouragement.
With the aid of electron microscopy, Dr Stephen Turgoose found minuscule brass particles embedded deep in the engraved initials. The brass would have been deposited by the tool used to engrave the words and the corrosion on the particles suggests the work was not done in modern times.
The watch was also sent to Bristol University's interface analysis centre. Dr Robert Wild concluded the markings could have been very, very old and were certainly not new.
The experts and public opinion remain divided.
This September the Maybrick Watch will be on display for all the delegates of the 2017 Liverpool Conference plus a special Public viewing to be arranged on the Friday of the Conference.
A special presentation on both the Diary and the Watch will be held , exploring the 25 years of mystery that has surrounded these items and a panel of experts will reveal what modern research can finally tell us about the origins of arguably the most debated about artefacts in Ripperology.
We wish to thank the family of Albert Johnson for granting us this special opportunity to display the watch to all delegates of the 2017 Liverpool conference.
SPACES FOR LIVERPOOL 2017 ARE VERY LIMITED. FOR BOOKING AND INFO VISIT
www.crimeconference.com
Home
The Jack the Ripper Crime Conference 2017 Liverpool · September 22nd, 23rd & 24th · 2017 - Marriott Hotel Liverpool - Speakers & Guests We strive to bring you the best Jack the Ripper and true
crimeconference.com