The Jack the Ripper Conference 2018 is very pleased to announce our next speaker for this September in London.
DR. MARK R. VOGEL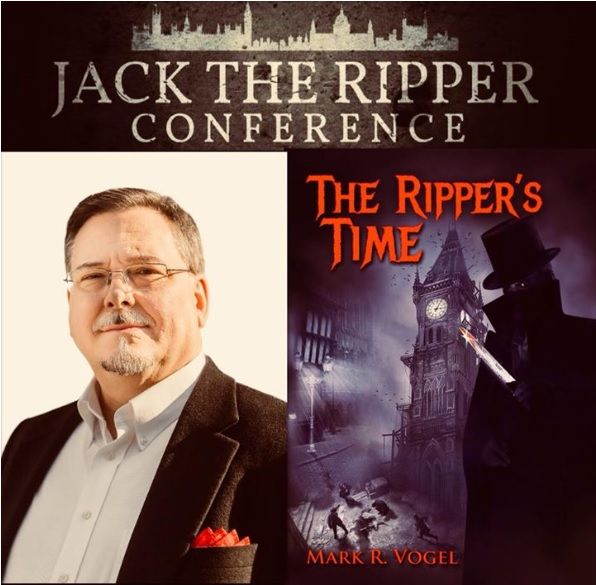 Dr. Vogel is a clinical psychologist with over thirty years of experience, including working in the NJ penal system where he performed parole evaluations on hundreds of inmates. He completed his BA and MA at Montclair State University in Montclair, NJ, and his doctorate degree at Yeshiva University in New York City.
Dr Mark is a dedicated Jack the Ripper researcher and has lectured on the infamous case at libraries, and for private organisations in his home state of New Jersey.
His first novel, Crestwood Lake, a horror mystery, was published in 2015. Dr. Vogel will be discussing his most recent and highly acclaimed novel, The Ripper's Time, a historical fiction story about Jack the Ripper, published in 2017.
The story centres around history professor Henry Willows is in love—in love with Catherine Eddowes, the fourth victim of Jack the Ripper. Although over a century distant, Henry's obsession knows no bounds. With the aid of an ingenious physicist, Henry achieves his raison d'être: a means to travel back in time, stop the world's most infamous serial killer, and save the woman he loves. But the fabric of time isn't easy to change . . . and the Ripper has plans of his own.
Dr Mark Vogel joins Martin Fido, Prof David Wilson, Dr Katherine Ramsland and JJ Hainsworth in a fantastic line up at the Arbor City Hotel this September.
To book onto this years 130th Anniversary conference please visit the Official website at -
www.crimeconference.com