Mary Quinn was assaulted at the intersection of Shurs Lane and Terrace Street....both streets I am very familiar with. I lived and worked on Terrace Street and worked on Shurs Lane many moons ago. Nina located the actual spot which is not mentioned in Paijmans' article.....
The arrow at left points to my grandparents house where I lived 47 years ago.
The circle indicates where the poor girl was assaulted.
The arrow pointing downward at right points to the spot where I talked a girl out of jumping off the Manayunk Avenue Bridge 38 years or so ago.......a person passing by saw what I was doing, called the heat, and they sent people out to rescue the girl.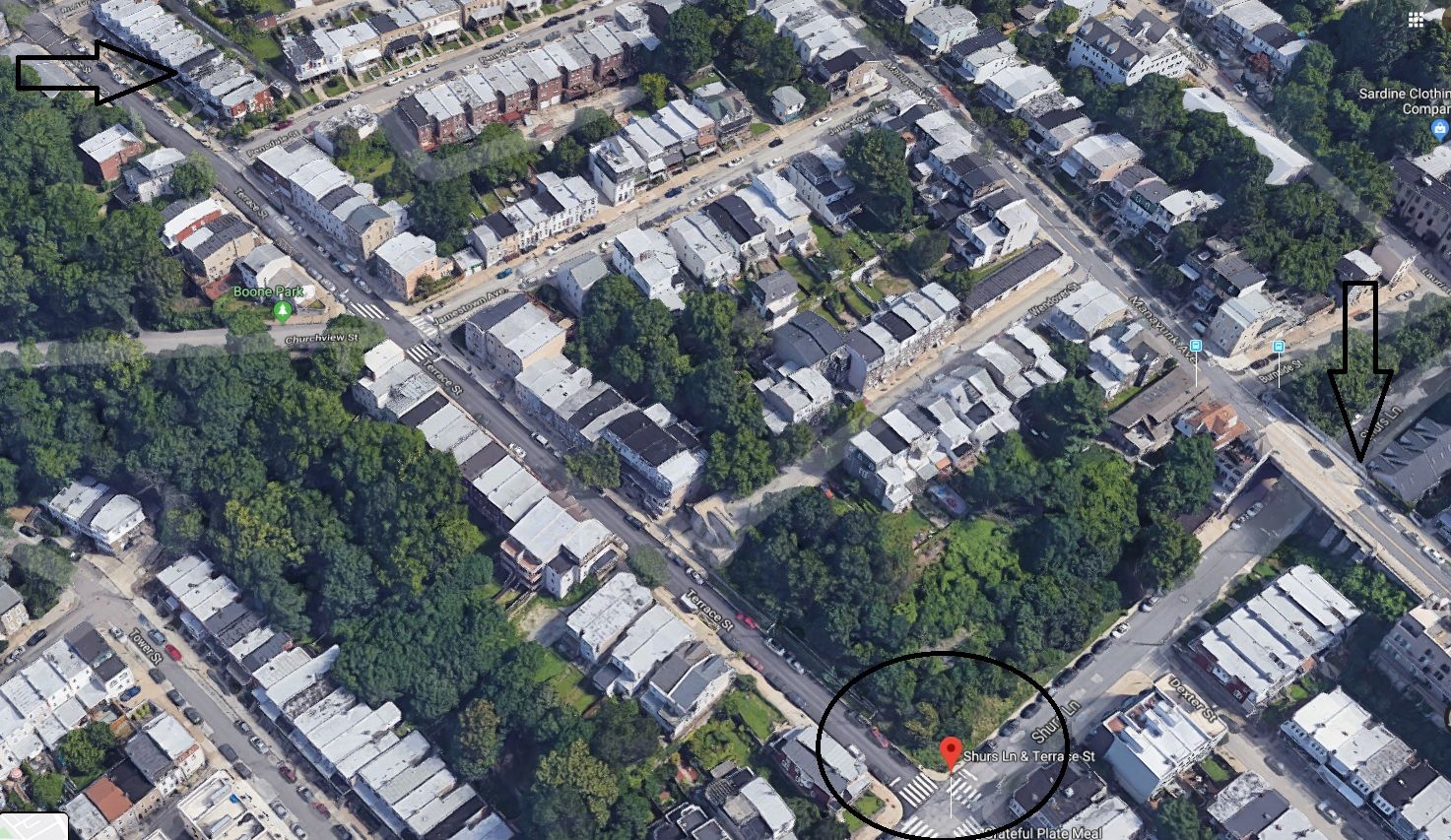 While I'm at it....the arrow points to what is recognized as Philly's most narrow house....158 1/2 Cotton Street.....where I lived from 1979-1981....in Manayunk.