I know some of you are Sherlock Holmes fans,
I watched this move last night: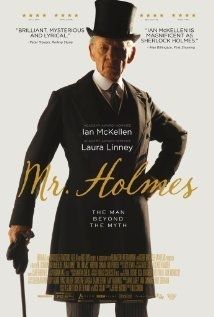 Well I was a bit disappointed to say the least.
Now Ian Mckellen, Laura Linney and Milo Parker did an excellent job, the cinematography in HD was gorgeous but the movie suffered from a distinct lack of plot. I won't go into details, plodding like Holmes himself would be the best description.
If you're thinking of seeing this, it's worth a look but on a blurry rental, I wouldn't think I would watch it again.
Anyone else seen it?
http://www.imdb.com/title/tt3168230/