WHEN LONDON SLUMBERS

A STORY OF THE '88 MYSTERIES
by R.T. Casson
Secret Chamber Publishing is extremely pleased to announce the discovery of a forgotten tale of Jack the Ripper from 1903.
When London Slumbers' Is a fascinating 325 page story written only 14 years after the Whitechapel murders and is guaranteed to hold its readers attention until the end.
Discovered after 115 years by author & historian,
Rob Clack
, and transcribed from the original 1903 editions of 'The Red Letter', this unique book is a must have for all students and researchers of true Crime and Ripperology.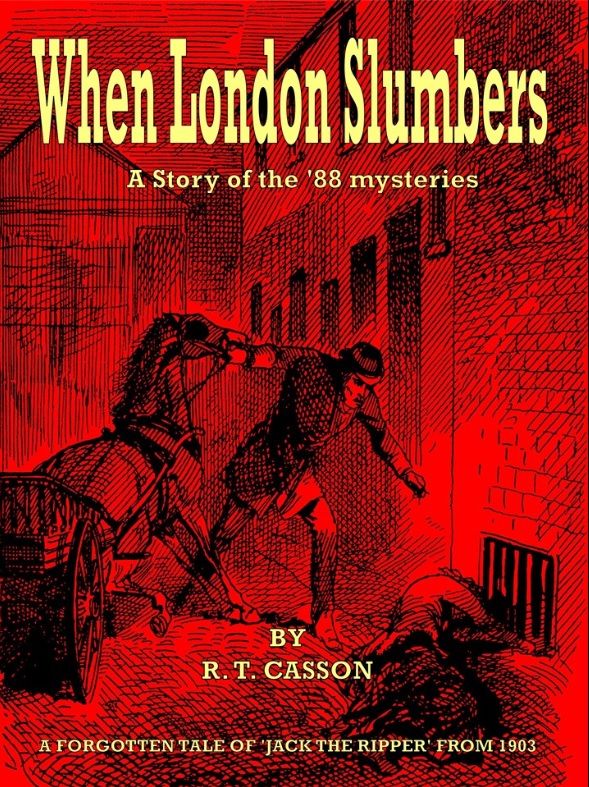 There will only be a small limited supply of "When London Slumbers" available for purchase. Thus making it an extremely rare collectors item, not to be missed.
In association with H Division Crime Club
-Once it's gone, it's gone.
TO GET YOUR OWN BOOK CLICK THE LINK -
http://www.crimeconference.com/shop/...ndon-slumbers/