NEW BOOK ANNOUNCEMENT FOR 2019

WHO WAS JACK THE RIPPER ?
All The Suspects Revealed
By H Division Crime Club
———————————————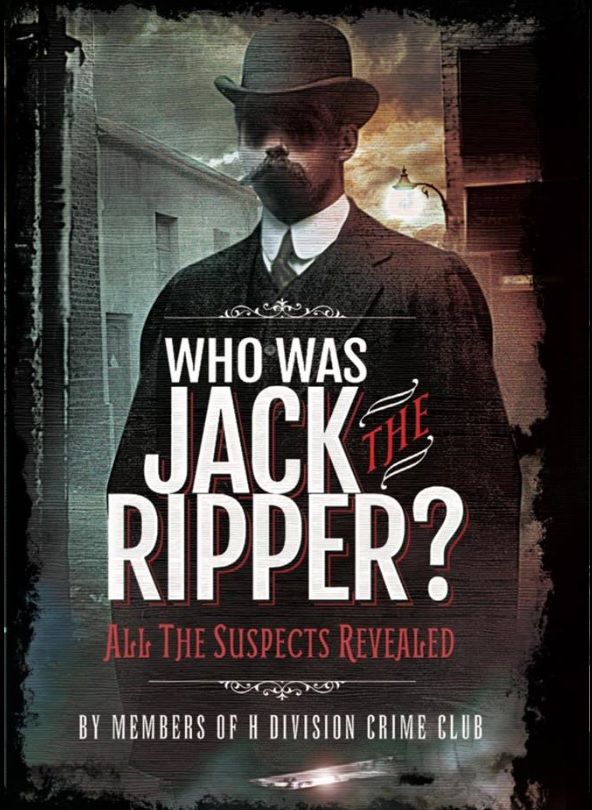 The crimes committed by Jack the Ripper 130 years ago in Whitechapel, London, have baffled the world. Since that autumn in 1888, historians, researchers and armchair detectives have attempted to unravel the world's greatest murder mystery, but to no avail..... until now.
This book gathers together a top team of dedicated researchers to look once again at the Whitechapel murders and ask - if this happened today, who would the police consider to be, a person(s) of interest ?
Where would they concentrate their efforts and in doing so, would the real Jack the Ripper finally be revealed ?
Using original police reports, eye witness testimony and criminal profiling techniques, we bring you the prime suspects as told through the eyes of a modern police investigation.
—————————————
Contributions and New Research from:
Martin Fido
Dr Katherine Ramsland
Prof David Canter
Michael Hawley
Bob Hinton
Keith Stride
David Andersen
Mick Priestley
Edward Stow
Steven Blomer
Tracy I'anson
Mei Trow
Richard C Cobb
Available in 2019
We will soon be making the book available to pre-order along with 25 Limited Edition, Signed Hardbacks.