I found this last year but didn't post it at the time:
Charles Grande promising to put pen to paper over his prison experiences. This is one book that would be worth reading- Would make a fabulous Thunderball film!
Receiving such a long sentence in 1891 obviously annoyed Grande a little bit.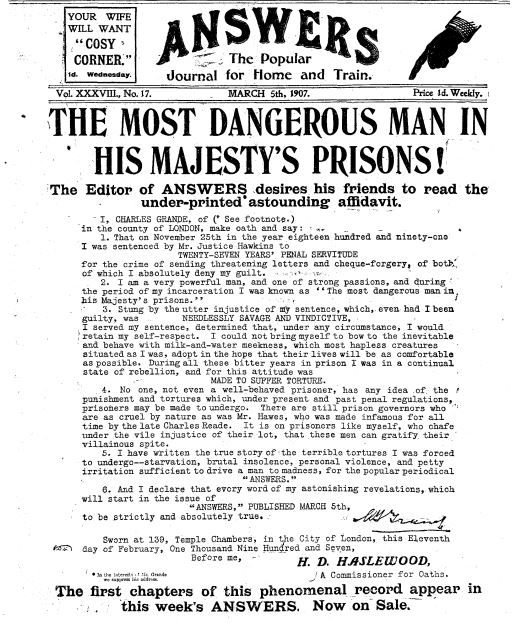 Daily Mail Monday, March 04, 1907
There is a small follow up announcement in the same paper 2 days later-an apology from the editor of answers for publishing the sworn affidavit in the paper in advert form after the Comissioner of Oaths, Mr Haslewood, expressed his annoyance.