Here we go. . .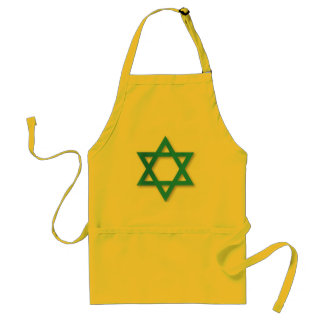 From --
http://www.zazzle.com/jewish+cooking'+aprons
I do agree that writer Chris Lloyd writing in the
Northern Echo
of Darlington, England, December 16, 2006, had the wrong information that a leather apron in 1888 would be "typically worn by Jewish workers, from butchers to tailors. . ." meaning that the term "Leather Apron" was "a racist nickname." Everybody at the time would know that all types of artisans, whether Jewish or not, wore leather aprons.
Best regards
Chris