So, here is my first finalized artwork on JTR.
To begin with, I intend to depict the C5 scenes. Some of the scenes might be depicted in multiple different renderings showing different events of the same scene. I will create one thread per scene depicted.
All images are under copyright and may not be used without written consent.
Buck's Row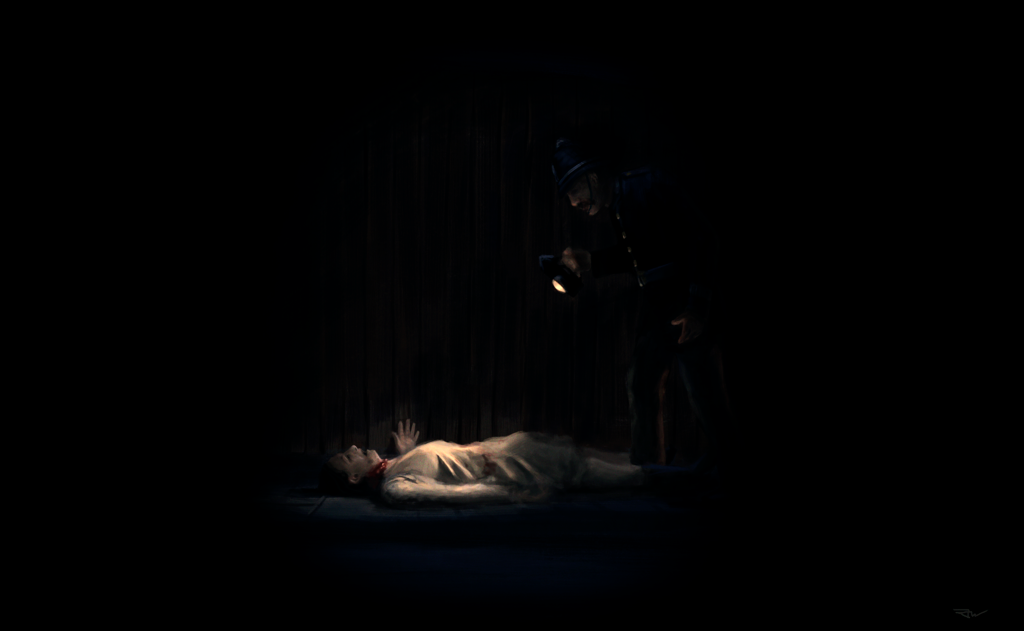 "...he discovered a woman, between thirty-five and forty years of age, lying at the side of the street with her throat cut..."
Better quality version:
https://flic.kr/p/S1Kepk
Comments are welcome, as is any constructive criticism.
© 2017 Johan Windh, All rights reserved