In case Ripperologists were unaware of this podcast, I thought I'd share the blurb :
Bad Women: The Ripper Retold, "Dark Annie and the Demon Drink"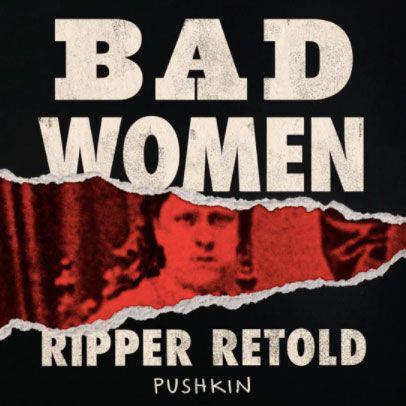 Author and historian Hallie Rubenhold's 2019 book,
The Five: The Untold Lives of the Women Killed by Jack the Ripper
, won her no fans among the so-called Ripperologists, who have turned the horrific unsolved crimes and penny-dreadful fodder into a cottage industry with books, walking tours, merch, and more — all because Rubenhold dared to humanize the victims and place them in historical context. This podcast, which is based on her book, takes aim at her critics in the first episode, "The Ripper Myth," and continues throughout to satisfyingly skewer Ripperologists,
especially one former officer who seems to think the murder victims at the heart of the case must have done something to warrant their gutting one way or another.
It's that Victorian-era morality that Rubenhold's research seeks to upend by exploring every nook and cranny of the lives of the five. As she says at the outset of the series, "Jack the Ripper may have killed these women, but Victorian society was the accomplice." After spending two episodes with the Ripper's first known victim, Polly Nichols, Rubenhold moves on to Annie Chapman, who ended up in the Whitechapel neighborhood of London as a result of her struggles with alcoholism. As in previous episodes, Rubenhold supplements her research with carefully chosen expert interviews; here, Dr. Julia Skelly discusses how addiction and specifically alcoholism — and even more specifically alcoholic women — were viewed in Victorian England as well as the disease model of addiction and the temperance movement.
—Jenni Miller


************************************************** ************************************************** ******************************************
I'm not involved with Ripper research any longer and couldn't care less about Rube even when I was involved, but I was just wondering who this 'former officer' is that is being referred to.......
It isn't possible, is it, that some former officer in the U.K. actually said something along those lines ?
Over and out.