Walter Watson
Here's another case of a mentally ill man deeply affected by the murders.
The January 1889 orders of removal to an asylum of Walter Watson a single labourer aged 32 of 61 St Thomas Rd Mile End :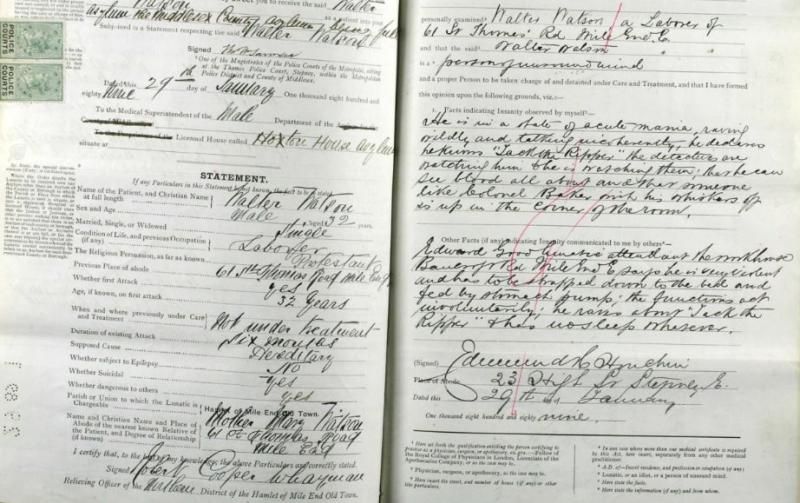 My transcript:
He is in a state of acute mania, raving wildly and talking incoherently,he declares he knows "Jack the Ripper" the detecives are watching him & he is watching them; that he can see blood all about and that someone like Colonel Baker with whiskers off is up in the corner of the room.

Edward Good lunatic attendant the workhouse Bancroft Rd Mile End E says he is very violent and has to be strapped down to the bed and fed by stomach pump; the functions act involuntarily, he raves about "jack the Ripper" & has no sleep whatsoever.