Even a
month before
the Alice Mackenzie murder in July of 1889... one mid-West American business was using the trade name of Jack The Ripper to sell their wares.
I for one find this ad quite interesting considering that the Brits had no way of knowing whether more murders would occur.
Not only an ad...but a front page ad...the biggest on the page.
***************************
The Atchison Daily Globe
(Atchison, KS)
Friday, June 14,
1889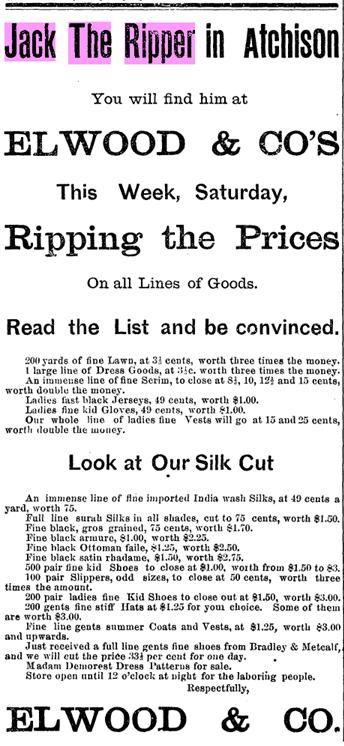 ********************